1. Why, oh why, must Blogger log me out every. single. time. I return to it? Even though I diligently check the "Remember Me" box? Why?
2. Why must Gus howl only when I am on the telephone?
3. How would it happen that in one day (a Tuesday, mind you) 6 people dropped me from their Blogmarks? Did I write something offensive? Must have been me
single-handedly raising gas prices on Sunday.
4. Why, when I am trying to write down my thoughts, does Gus insist on mating with my couch cushions?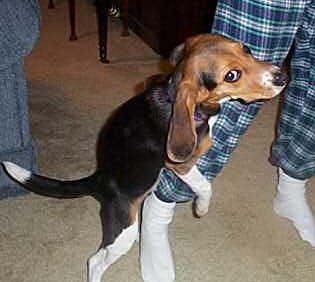 5. What adult in their right mind thought that 600+ elementary school age kids would want to sit through a 30 minute groundbreaking ceremony for the new ($10,000 not spent on books or other necessary materials for learning) pavilion? The groundbreaking ceremony involving 10 gold shovels which was held in the gym because it was raining. The groundbreaking ceremony that lasted 30 minutes. Thirty minutes of the PTA members giving each other awards and making speeches? Seriously! Who thought that was appropriate at the end of the day on a Tuesday??
And now I adjourn to my glass of wine. As you were...